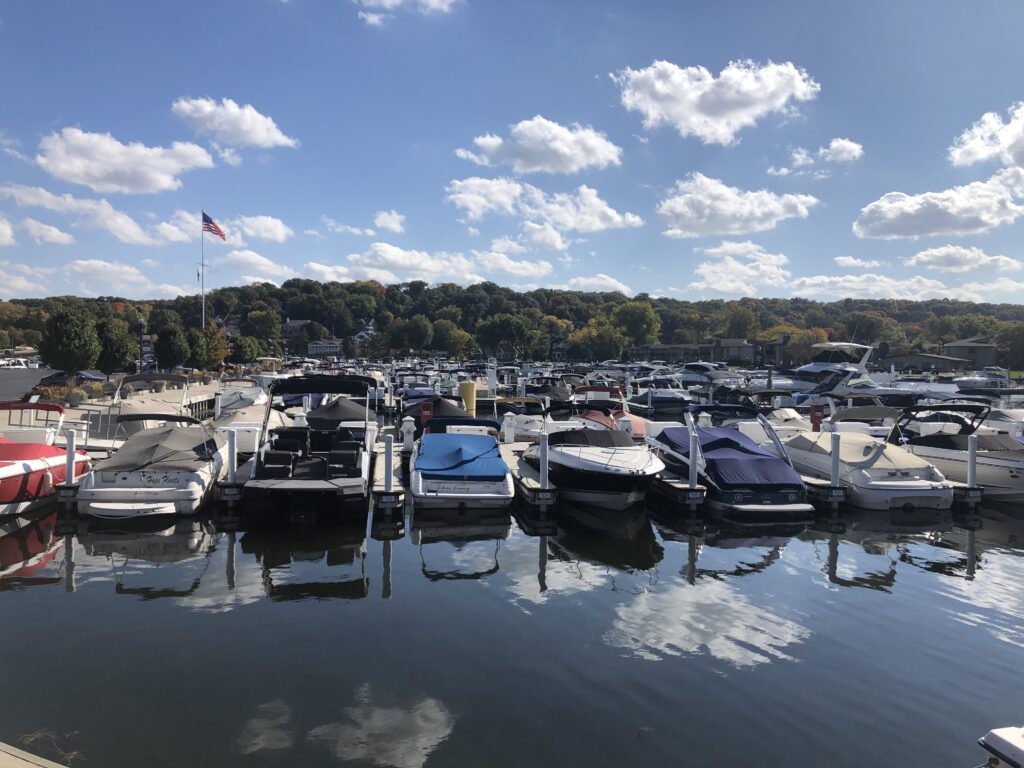 Fontana, Wisconsin – Abbey Marina has officially recertified as a Wisconsin Clean Marina. With the only protected harbor on Geneva Lake, Abbey Marina has been a go-to destination for boaters and the public alike for over 50 years.
Considered the "crown jewel of Geneva Lake," environmental protection has been a priority in keeping this marina shining. "The Abbey Marina is an environmentally conscious facility that not only recognizes our responsibility but also takes great pride in preserving the history and quality of this spring-fed lake so that it can continue to be a favorite of its inhabitants and visitors for years to come," said Darryl Schatz, President of the Abbey Harbor Condominium Association.
Building relationships with members and helping create memories is an important mission at the Abbey Marina. "Through our services we strive to forge lasting friendships and great family memories while bettering the environment around us," said Joe O'Malley, Harbormaster.
"The Abbey Marina is a beautiful facility and the staff should be congratulated on their Clean Marina recertification. It's no doubt that with top-tier amenities and a focus on clean boating, the marina will continue to be a great place to be on the water," said Theresa Qualls, Wisconsin Clean Marina program coordinator."
Marinas, related industries and services contribute more than $2.7 billion to Wisconsin's economy. Through the Wisconsin Clean Marina Program, marinas will prevent pollution and protect fish, wildlife and public health. They know that clean water is important to boaters and Wisconsin's coastal communities.
The Wisconsin Clean Marina Program was launched in 2010, and 22 Wisconsin marinas have since taken steps to voluntarily adopt practices to become certified. The Wisconsin Clean Marina Program is administered by the University of Wisconsin Sea Grant Program in partnership with the Wisconsin Marine Association, Wisconsin Coastal Management Program, Wisconsin Department of Natural Resources and Fund for Lake Michigan.
For more information:
Theresa Qualls, Wisconsin Clean Marina Program, (920) 465-5031, quallst@uwgb.edu