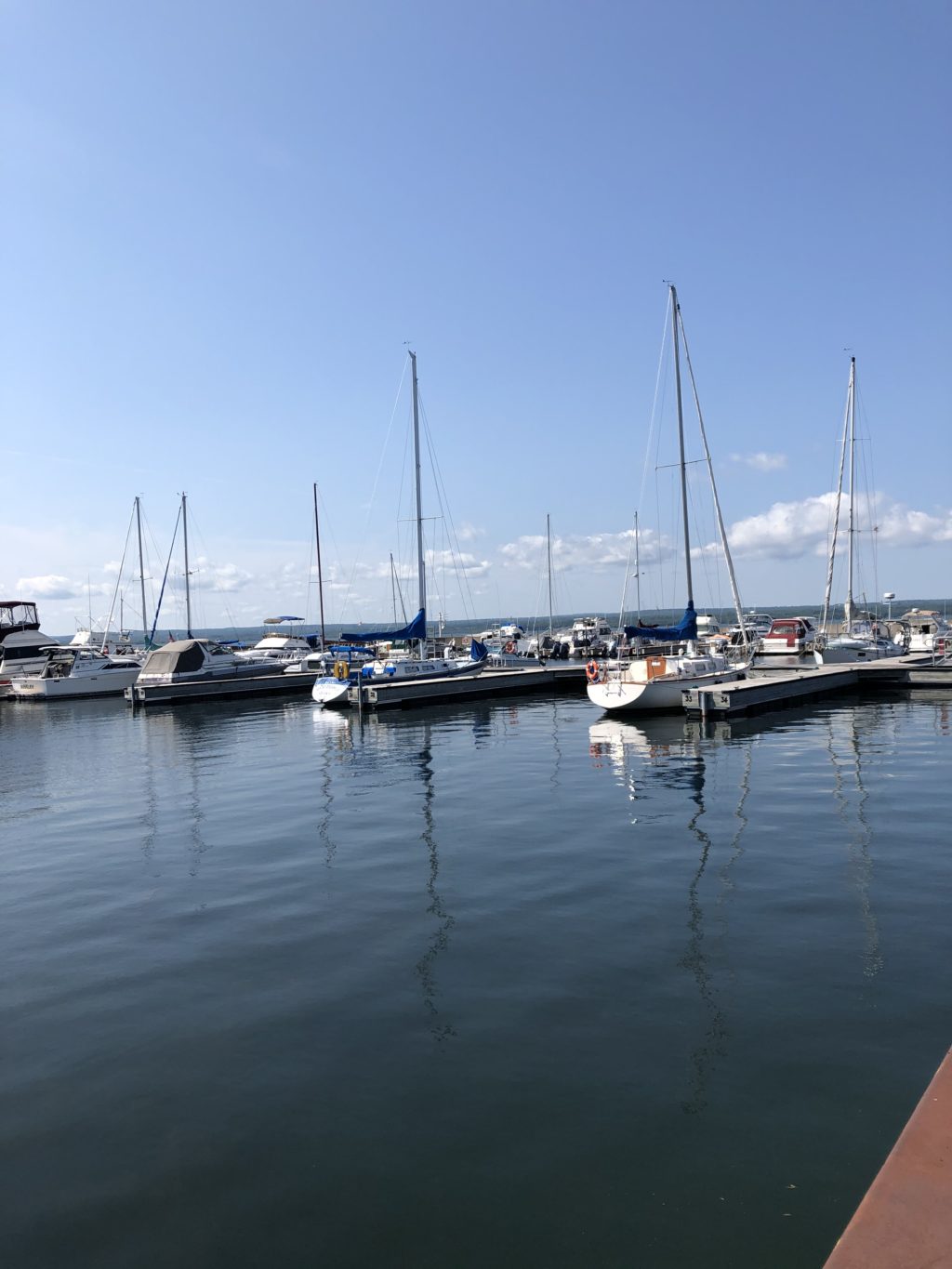 Ashland Marina joins an elite group of certified clean marinas along Lake Superior as the newest member of the Wisconsin Clean Marina Program. Ashland Marina's certification is the most recent example of the city of Ashland's ongoing effort to sustainably redevelop the waterfront to enhance public access and improve water quality.
"The Ashland Marina became a Clean Marina because it helps our customers become more familiar with good boating practices. The Clean Marina Program's nonregulatory philosophy and voluntary nature led to easy buy-in from our boating customers," said Scott Stegmann, Ashland Marina Manager.
Marinas, related industries and services contribute more than $2.7 billion to Wisconsin's economy. Through the Wisconsin Clean Marina Program, marinas prevent pollution and protect fish, wildlife and public health. They know that clean water is important to boaters and Wisconsin's coastal communities.
Michelle Shrider, vice chair of the Wisconsin Marine Association and general manager at Washburn Marina, added, "The requirements (of the program) are lengthy and stringent, resulting in strong results. I have found that not only is the facility much more environmentally clean and hazard-free, but our customers also look to keep their boat at marinas with this designation. The increase in attraction to our communities economically benefits all sectors of the tourism industry."
The Wisconsin Clean Marina Program was launched in 2010, and 22 Wisconsin marinas have since taken steps to voluntarily adopt practices to become certified. The Wisconsin Clean Marina Program is administered by the University of Wisconsin Sea Grant Program in partnership with the Wisconsin Marine Association, Wisconsin Coastal Management Program, Wisconsin Department of Natural Resources and Fund for Lake Michigan.
For more information:
Theresa Qualls, Wisconsin Clean Marina Program, (920) 465-5031, quallst@uwgb.edu