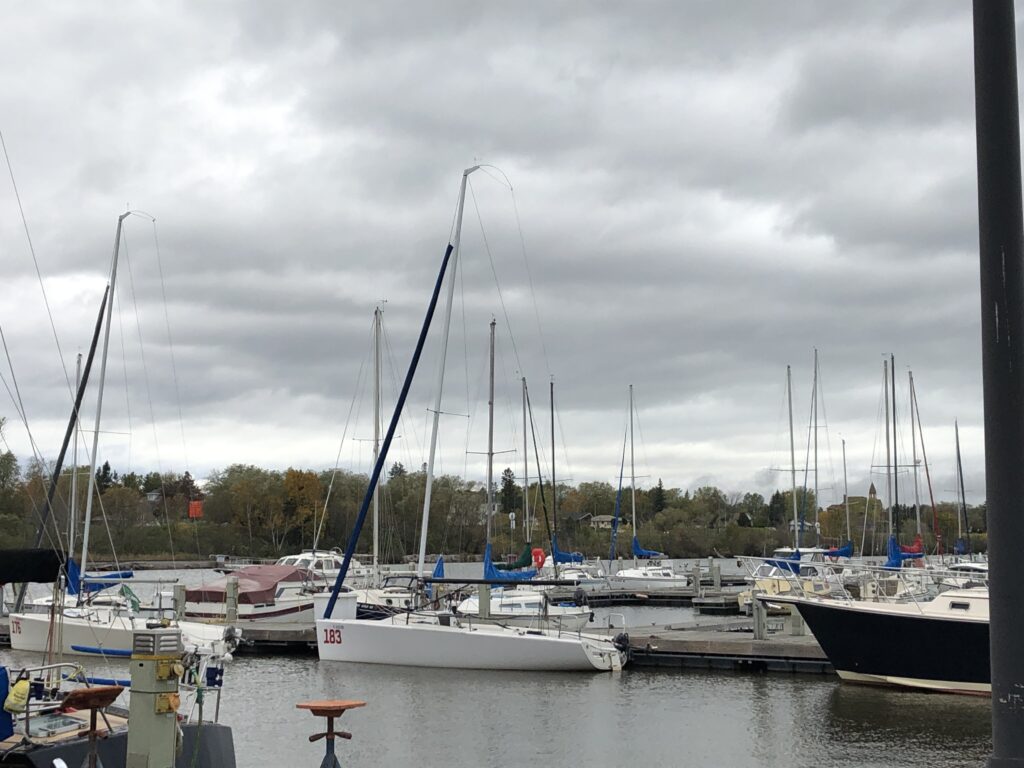 Superior, Wisconsin – Barkers Island Marina has officially certified as a Wisconsin Clean Marina.
The marina, located along Lake Superior has made strides in the area of green infrastructure, completing a stormwater wetland project last year. This addition helps naturally treat runoff from the service area and parking lot of the marina. Along with stormwater improvements, the marina developed and installed a boat wash station to keep pollutants from entering Lake Superior. Advancements like this show the business's commitment to a cleaner and greener marina.
"Barker's Island Marina is proud to be this region's most recent and largest marina to achieve Wisconsin Clean Marina Certification," said Eric Thomas, general manager. "With the help of our partners in the city of Superior, state of Wisconsin and Wisconsin Sea Grant, we have worked through a rigorous set of standards, management practices and infrastructure improvements to ensure that the waters of Lake Superior and the St. Louis River are kept clean and accessible. We consider the certification to be a pathway and guide to keep our staff, our clients and environment safe and protected from the impacts typical waterfront facilities have had on their surrounding waterways and wildlife," said Thomas.
"Eric Thomas and staff should be commended for their hard work and dedication in implementing innovative practices at their marina. As a certified Clean Marina, Barker's Island Marina has truly embraced the program and done their part to protect Lake Superior's water quality for boaters to enjoy," said Theresa Qualls, Wisconsin Clean Marina Program coordinator.
Marinas, related industries and services contribute more than $2.7 billion to Wisconsin's economy. Through the Wisconsin Clean Marina Program, marinas will prevent pollution and protect fish, wildlife and public health. They know that clean water is important to boaters and Wisconsin's coastal communities.
The Wisconsin Clean Marina Program was launched in 2010, and 21 Wisconsin marinas have since taken steps to voluntarily adopt practices to become certified. The Wisconsin Clean Marina Program is administered by the University of Wisconsin Sea Grant Program in partnership with the Wisconsin Marine Association, Wisconsin Coastal Management Program, Wisconsin Department of Natural Resources and Fund for Lake Michigan.
For more information:
Theresa Qualls, Wisconsin Clean Marina Program, (920) 465-5031, quallst@uwgb.edu