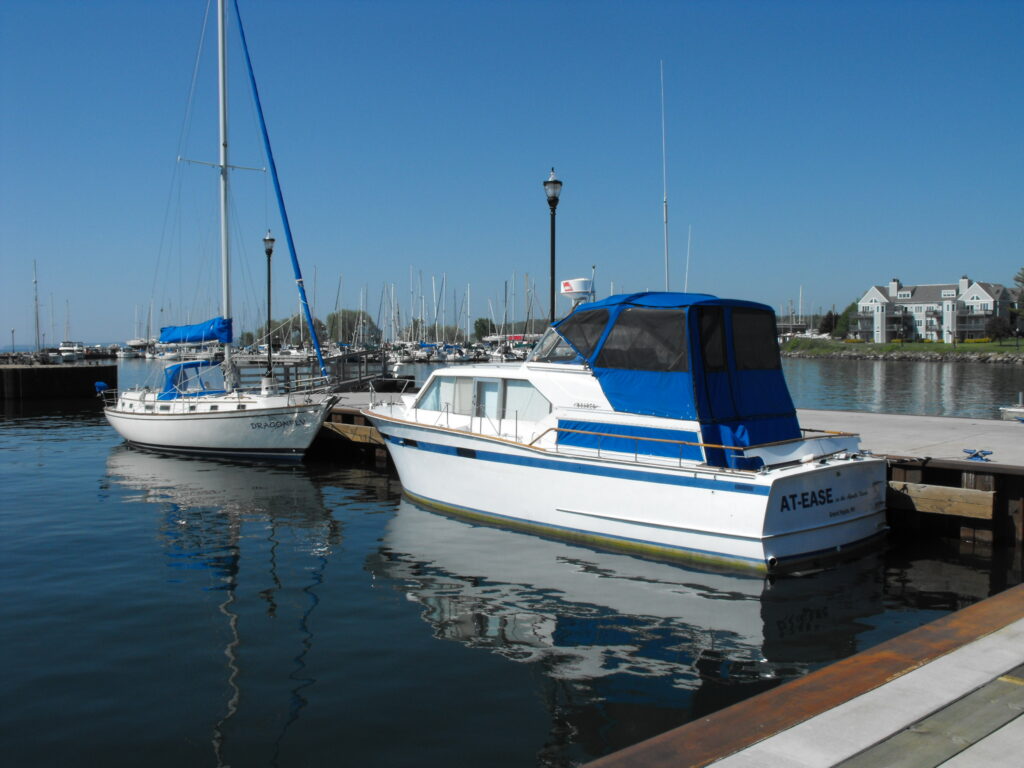 Bayfield, Wisconsin – The gateway to the Apostle Islands, Bayfield City Dock makes its home in a forward-thinking community, leading the way in the region for environmental resilience. Their participation in the Wisconsin Clean Marina Program exemplifies the work they put into keeping this key downtown feature thriving. The dock recently recertified with the Wisconsin Clean Marina Program.
Maintaining a status is a key component for Bayfield. "We like to set an example for other marinas and communities in our region. As a small city with a green Infrastructure plan in place, the clean marina certification is an extension of this plan," said Michelle Shrider of the Bayfield Harbor Commission.
The marina also realizes the economic benefits that the program can help them achieve. "Our economy is based on tourism driven by the appeal of Lake Superior. This pristine body of water must be protected from pollution to continue to bolster our city," said Shrider.
Marinas, related industries and services contribute more than $2.7 billion to Wisconsin's economy. Through the Wisconsin Clean Marina Program, marinas prevent pollution and protect fish, wildlife and public health. They know that clean water is important to boaters and Wisconsin's coastal communities.
The Wisconsin Clean Marina Program was launched in 2010, and 22 Wisconsin marinas have since taken steps to voluntarily adopt practices to become certified. The Wisconsin Clean Marina Program is administered by the University of Wisconsin Sea Grant Program in partnership with the Wisconsin Marine Association, Wisconsin Coastal Management Program, Wisconsin Department of Natural Resources and Fund for Lake Michigan.
For more information:
Theresa Qualls, Wisconsin Clean Marina Program, (920) 465-5031, quallst@uwgb.edu