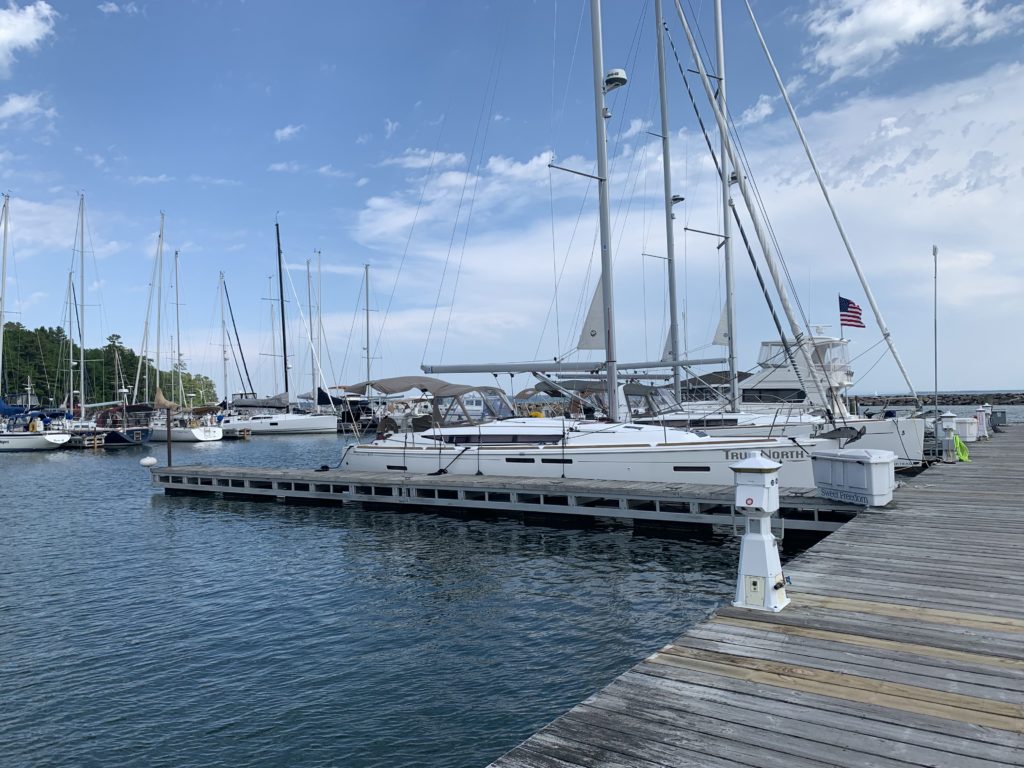 Bayfield, Wisconsin – Pikes Bay Marina is officially recertified as a Wisconsin Clean Marina. This is Pikes Bay's second recertification, since their initial certification in 2011, and they remain committed to the Wisconsin Clean Marina Program. 
"As the new general manager at Pikes Bay Marina, recertifying as a Clean Marina was one of my main goals to accomplish this first summer. The clean water of Lake Superior is very important to my team and marina members and we look forward to protecting this precious resource for years to come," said Drew Stalnaker, general manager. 
Pikes Bay also recognizes the importance of taking on the role of a Clean Marina and protecting the waterways they use. "Pikes Bay Marina is located in a unique location in the world, the Apostle Islands, and also on the largest lake in the world, Lake Superior," said Drew. "The marinas around the Apostle Islands have a great responsibility to promote clean and safe boating to protect the environment where boaters from around the world enjoy their pastime. The Wisconsin Clean Marina Program helps us meet those unique responsibilities." 
Marinas, related industries and services contribute more than $2.7 billion to Wisconsin's economy. Through the Wisconsin Clean Marina Program, marinas will prevent pollution and protect fish, wildlife and public health. They know that clean water is important to boaters and Wisconsin's coastal communities. 
The Wisconsin Clean Marina Program was launched in 2010, and 22 Wisconsin marinas have since taken steps to voluntarily adopt practices to become certified. The Wisconsin Clean Marina Program is administered by the University of Wisconsin Sea Grant Program in partnership with the Wisconsin Marine Association, Wisconsin Coastal Management Program, Wisconsin Department of Natural Resources and Fund for Lake Michigan. 
For more information: 
Theresa Qualls, Wisconsin Clean Marina Program, (920) 465-5031, quallst@uwgb.edu