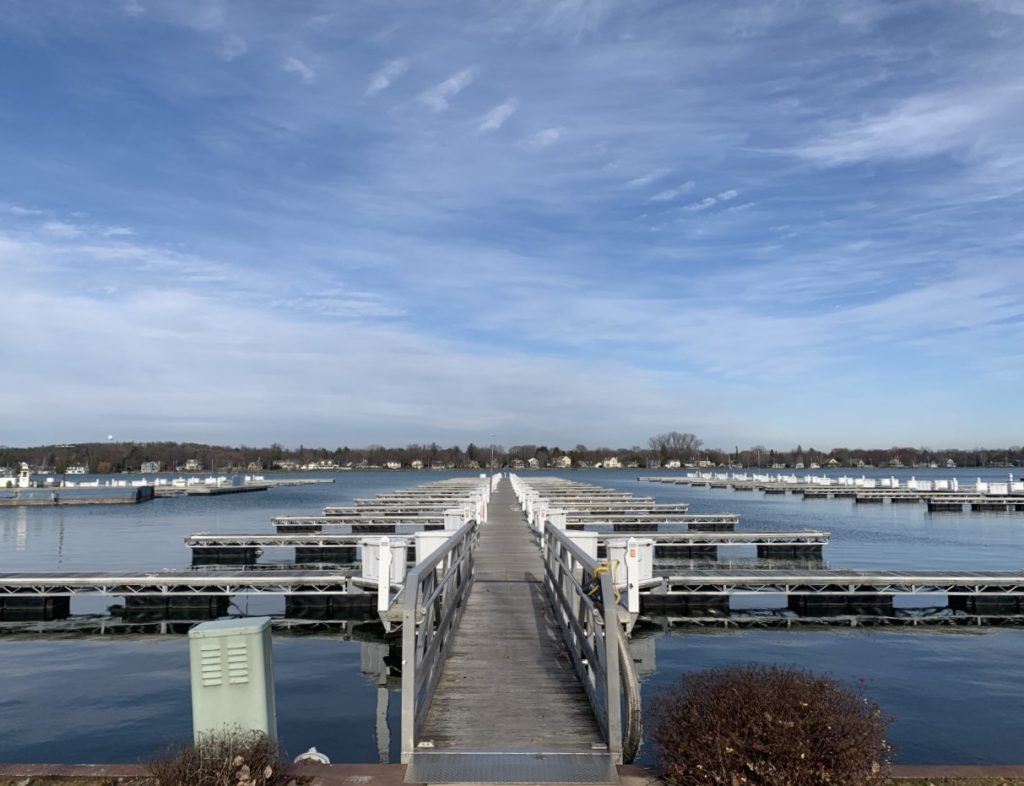 Quarterdeck Marina certified as a Wisconsin Clean Marina
Sturgeon Bay, Wisconsin – SkipperBuds's Quarterdeck Marina in Sturgeon Bay has been certified as a Wisconsin Clean Marina. The marina initially certified with the program in 2010. The Wisconsin Clean Marina program welcomes Quarterdeck Marina back to the program as a certified marina in 2020.
Quarterdeck Marina was extremely motivated to become a certified marina this year. From new signage at the boat launch informing boaters of clean boater practices to the recycling of shrink wrap, Quarterdeck Marina is continuing to uphold the best management practices set by the program.
"Scott Bird and staff should be commended for their hard work and dedication in implementing practices to improve water quality in Door County for boaters to enjoy," said Theresa Qualls, Wisconsin Clean Marina Program coordinator.
"Many boaters want a marina that upholds good, clean standards. As a certified marina, we hold a special advantage that allows our marina to keep up with boaters' needs and hold a competitive advantage in the industry," said Scott Bird, marina manager.
Marinas, related industries and services contribute more than $2.7 billion to Wisconsin's economy. Through the Wisconsin Clean Marina Program, marinas will prevent pollution and protect fish, wildlife and public health. They know that clean water is important to boaters and Wisconsin's coastal communities.
The Wisconsin Clean Marina Program was launched in 2010, and 22 Wisconsin marinas have since taken steps to voluntarily adopt practices to become certified.
The Wisconsin Clean Marina Program is administered by the University of Wisconsin Sea Grant Program in partnership with the Wisconsin Marine Association, Wisconsin Coastal Management Program, Wisconsin Department of Natural Resources and Fund for Lake Michigan.
For more information:
Theresa Qualls, Wisconsin Clean Marina Program, (920) 465-5031, quallst@uwgb.edu