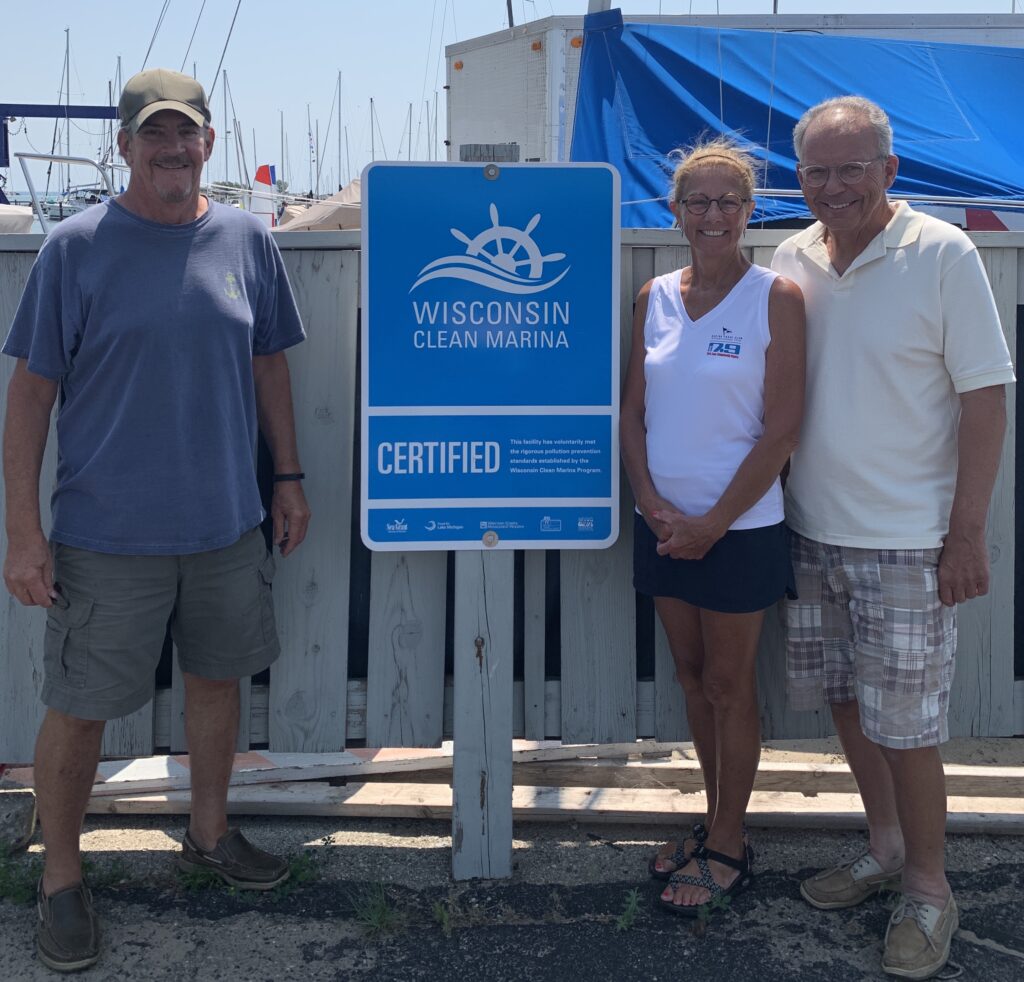 Racine, Wisconsin – Racine Yacht Club has officially recertified as a Wisconsin Clean Marina. This is the marina's third time being certified. Their initial certification was in 2010.
Being a clean marina not only engages the marina in best practices, but also the surrounding community. "With the clean marina program, there's an awareness for everybody to consciously think about their responsibility at the lake," said Amy Cermak, commodore.
"Racine Yacht Club's recertification shows they take this responsibility of maintaining a clean environment seriously. Their club is a beautiful facility with a great atmosphere and view of the lake. They have worked hard implementing practices to improve and protect Lake Michigan water quality for their boaters to enjoy," said Theresa Qualls, Wisconsin Clean Marina Program coordinator.
Marinas, related industries and services contribute more than $2.7 billion to Wisconsin's economy. Through the Wisconsin Clean Marina Program, marinas will prevent pollution and protect fish, wildlife and public health. They know that clean water is important to boaters and Wisconsin's coastal communities.
The Wisconsin Clean Marina Program was launched in 2010, and 22 Wisconsin marinas have since taken steps to voluntarily adopt practices to become certified. The Wisconsin Clean Marina Program is administered by the University of Wisconsin Sea Grant Program in partnership with the Wisconsin Marine Association, Wisconsin Coastal Management Program, Wisconsin Department of Natural Resources and Fund for Lake Michigan.
For more information:
Theresa Qualls, Wisconsin Clean Marina Program, (920) 465-5031, quallst@uwgb.edu