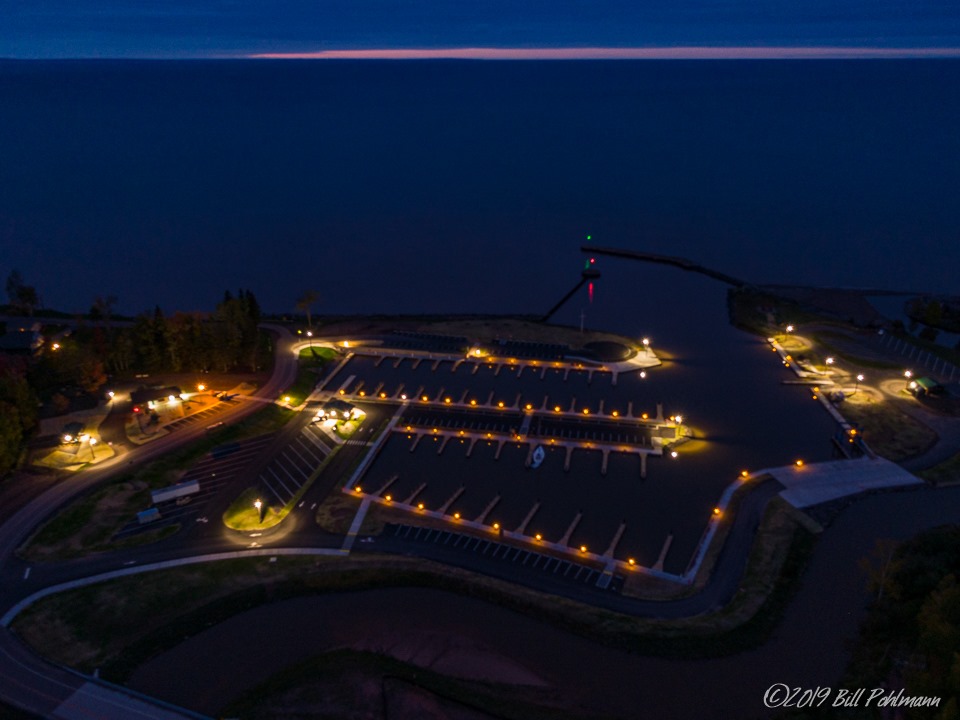 Saxon Harbor Campground and Marina joins Wisconsin Clean Marina Program
Saxon, Wis. – Saxon Harbor Campground and Marina has been certified as a Wisconsin Clean Marina. Saxon Harbor Marina and Campground was completely destroyed in a severe storm and flood on July 11, 2016. Since then, the marina has been an example of resiliency in the industry as they rebuild and improve the facility.
"We decided to incorporate the requirements of the Clean Marina Program in the design of the rebuild. The marina opened this past May for the first full season since 2016 and the campground opened late this summer. We are very proud of our new marina and the Clean Marina designation but really we are just doing our part to be good stewards for beautiful Lake Superior," said Tara Krall, office manager.
The Great Lakes have seen more frequent and intense storms, fluctuating lake levels and shifts in average temperatures, which escalate the risk for damage at marinas and harbors. Over the past several years, water levels have been increasing. In 2019, Lake Superior broke records for the highest water level recorded from May through September. Rising water levels and flooding are problems that have always affected the marine industry, but rising water levels increase the severity of the impact.
"The newly built marina at Saxon Harbor is beautiful and staff should be commended for their hard work and dedication in implementing practices to improve water quality and resiliency on Lake Superior for boaters to enjoy," said Theresa Qualls, Wisconsin Clean Marina Program coordinator.
The Wisconsin Clean Marina Program was launched in 2010, and 22 Wisconsin marinas have since taken steps to voluntarily adopt practices to become certified. Marinas, related industries and services contribute more than $2.7 billion to Wisconsin's economy. Through the Wisconsin Clean Marina Program, marinas will prevent pollution and protect fish, wildlife and public health. They know that clean water is important to boaters and Wisconsin's coastal communities.
The Wisconsin Clean Marina Program is administered by the University of Wisconsin Sea Grant Program in partnership with the Wisconsin Marine Association, Wisconsin Coastal Management Program, Wisconsin Department of Natural Resources and Fund for Lake Michigan.
For more information:
Theresa Qualls, Wisconsin Clean Marina Program, (920) 465-5031, quallst@uwgb.edu
###