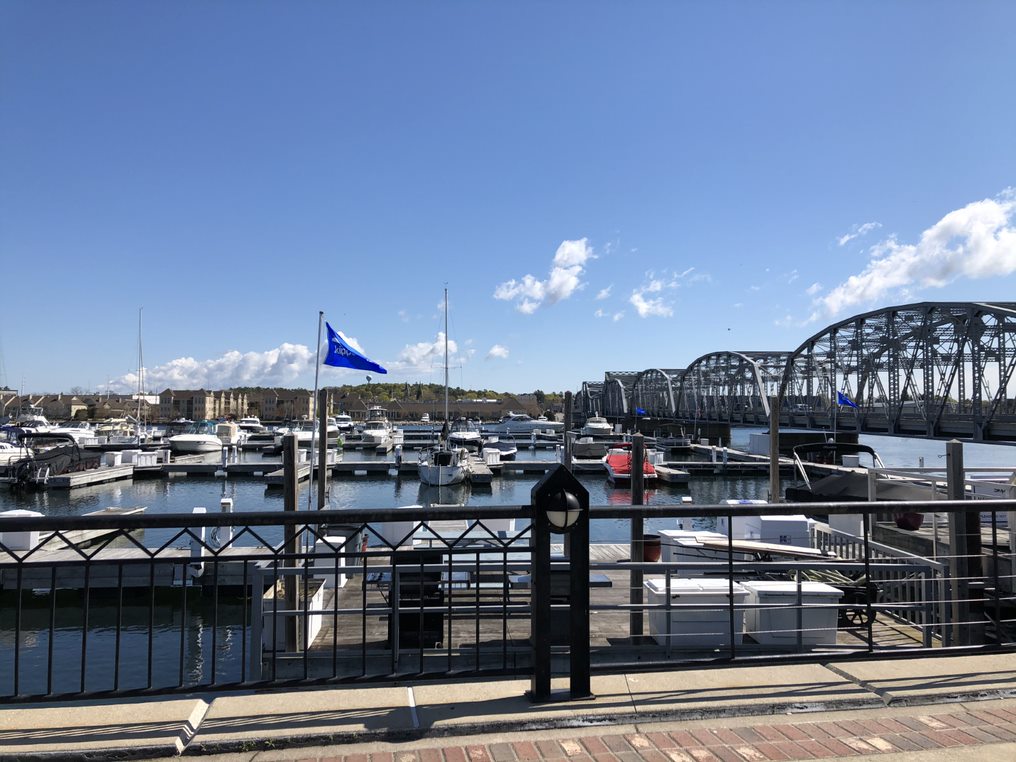 Sturgeon Bay, Wisconsin – SkipperBud's Harbor Club Marina is officially re-certified as a Wisconsin Clean Marina. The marina's continuous commitment to maintain clean-boating best practices has been strong since its initial certification in 2010.
"Harbor Club wanted to recertify as a clean marina because we find it very important that we do our part in keeping our waterways eco-friendly for generations to come and enjoy," said Taylor Eggener, Harbor Club assistant marina manager.
The marina has also been focused on improvements: "The biggest improvement we have made is trying to educate our fellow boaters and water enthusiasts on what they can do to help protect our waterways. We have done this by distributing educational materials and posting signage indicating how to keep the water free of debris, chemicals, and other unwanted materials," said Eggener.
Marinas, related industries and services contribute more than $2.7 billion to Wisconsin's economy. Through the Wisconsin Clean Marina Program, marinas will prevent pollution and protect fish, wildlife and public health. These businesses know that clean water is important to boaters and Wisconsin's coastal communities.
The Wisconsin Clean Marina Program was launched in 2010, and 22 Wisconsin marinas have since taken steps to voluntarily adopt practices to become certified. The Wisconsin Clean Marina Program is administered by the University of Wisconsin Sea Grant Program in partnership with the Wisconsin Marine Association, Wisconsin Coastal Management Program, Wisconsin Department of Natural Resources and Fund for Lake Michigan.
For more information:
Theresa Qualls, Wisconsin Clean Marina Program, (920) 465-5031, quallst@uwgb.edu