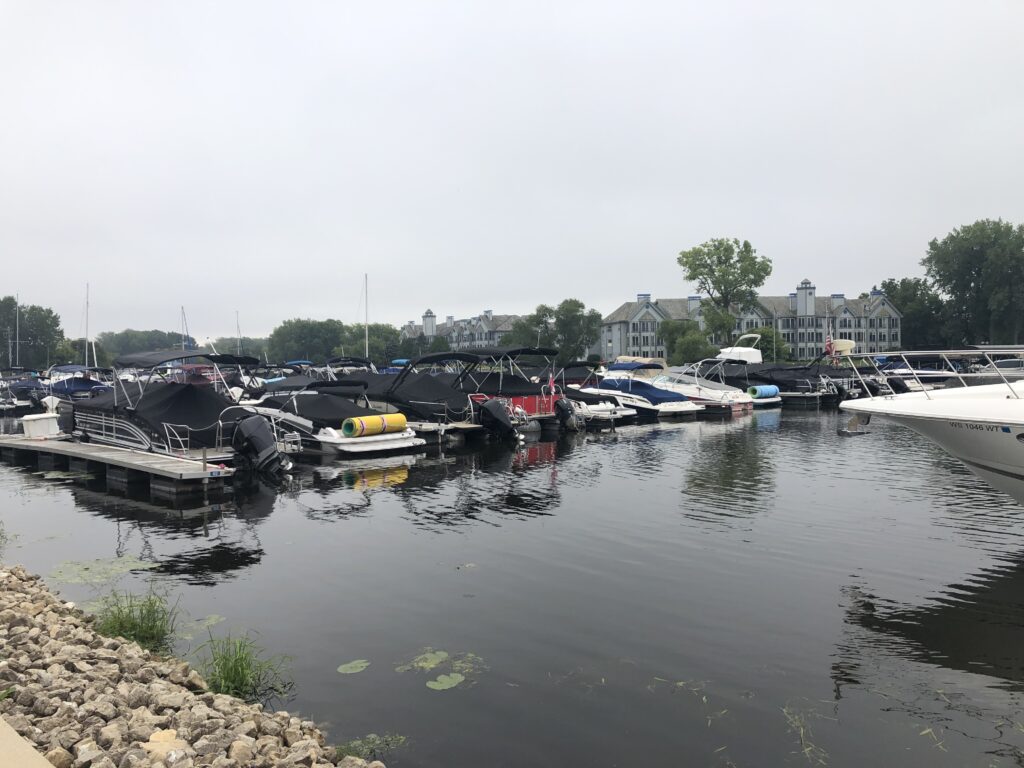 Madison, Wisconsin – SkipperBud's Madison Marina has officially joined the Wisconsin Clean Marina Program as a certified marina. This certification brings new distinction as the first Wisconsin Clean Marina in the Madison area.
With a growing demand for eco-friendly businesses, Madison Marina takes the responsibility seriously. "Wisconsin's lakes and waterways are a treasure to be enjoyed by everyone," said John Swise, general manager. "Skipperbud's Madison Marina is committed to upholding these environmentally conscious ideals within our community." The marina aims to maintain the best management practices set forth by the program to keep water clean and safe for all.
Enhancing the marina customers' experience is also a high priority, which means being involved at every level. "We're dedicated to serving every aspect of the boating lifestyle," said Swise. "From a boater's first purchase, weekly fueling, family outings and into storage, we get to surround ourselves with the unique boating culture."
"SkipperBuds's Madison Marina is a great facility and should be congratulated on their Clean Marina certification! From recycling boat shrink wrap and posting signage informing boaters on best boater practices, to installing a boat washing area, John and marina staff worked hard implementing best management practices to protect Lake Mendota's water quality for their boaters to enjoy," said Theresa Qualls, Wisconsin Clean Marina Program coordinator
Marinas, related industries and services contribute more than $2.7 billion to Wisconsin's economy. Through the Wisconsin Clean Marina Program, marinas will prevent pollution and protect fish, wildlife and public health. They know that clean water is important to boaters and Wisconsin's coastal communities.
The Wisconsin Clean Marina Program was launched in 2010, and 21 Wisconsin marinas have since taken steps to voluntarily adopt practices to become certified. The Wisconsin Clean Marina Program is administered by the University of Wisconsin Sea Grant Program in partnership with the Wisconsin Marine Association, Wisconsin Coastal Management Program, Wisconsin Department of Natural Resources and Fund for Lake Michigan.
For more information:
Theresa Qualls, Wisconsin Clean Marina Program, (920) 465-5031, quallst@uwgb.edu