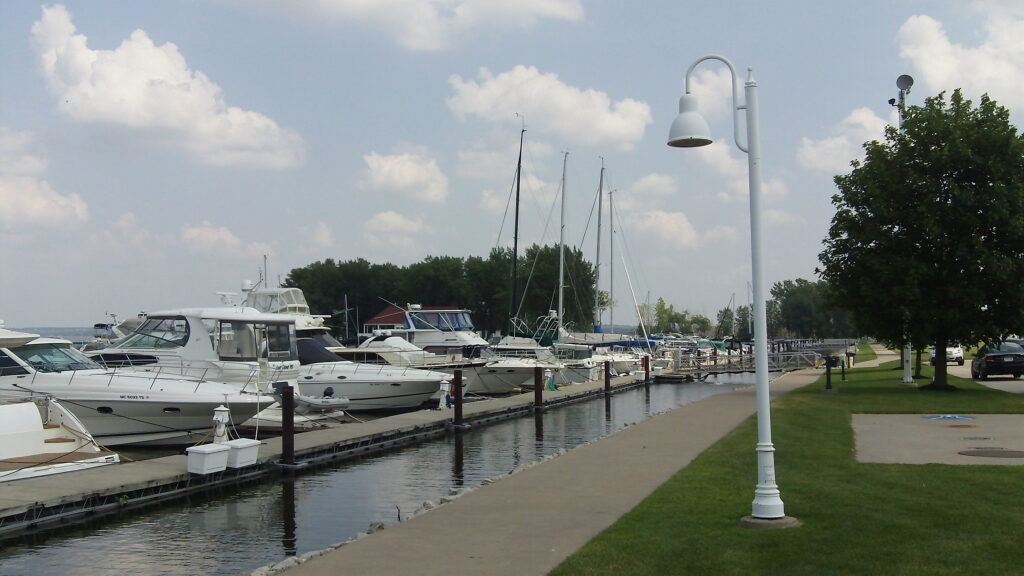 Green Bay, Wisconsin – South Bay Marina, located at the mouth of the Fox River and Bay of Green Bay, has officially recertified as a Wisconsin Clean Marina.  The marina has been a part of the program since 2010 and has been a leader in sustainability.
"South Bay Marina wants to continue to be a Wisconsin Clean Marina because we know that being a steward of the environment means we need to constantly improve ourselves and the processes and procedures we follow," said Joe Lorge, South Bay operations manager.  "Recertifying as a clean marina allows us to take a step back and reexamine ourselves and make sure we are where we need to be and if we are not, then make the improvements to get us there."
There is no shortage of pride at South Bay, not just as part of the Clean Marina program. "South Bay Marina is not just your typical marina, we have so much more to offer," said Lorge.  That's why they call themselves, "Your Home on the Bay."
Marinas, related industries and services contribute more than $2.7 billion to Wisconsin's economy. Through the Wisconsin Clean Marina Program, marinas prevent pollution and protect fish, wildlife and public health. They know that clean water is important to boaters and Wisconsin's coastal communities.
The Wisconsin Clean Marina Program was launched in 2010, and 22 Wisconsin marinas have since taken steps to voluntarily adopt practices to become certified. The Wisconsin Clean Marina Program is administered by the University of Wisconsin Sea Grant Program in partnership with the Wisconsin Marine Association, Wisconsin Coastal Management Program, Wisconsin Department of Natural Resources and Fund for Lake Michigan.
For more information:
Theresa Qualls, Wisconsin Clean Marina Program, (920) 465-5031, quallst@uwgb.edu