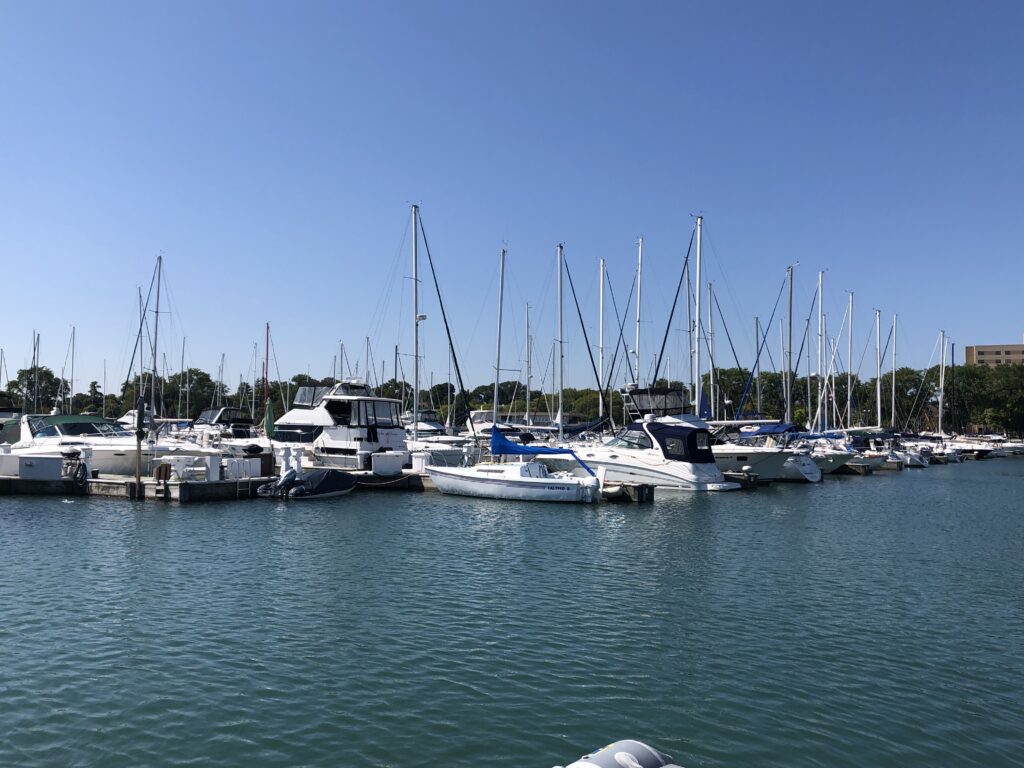 Kenosha, Wisconsin – Southport Marina has officially recertified as a WI Clean Marina. Located along Lake Michigan, this 440-slip marina provides a great economic benefit and prioritizes environmental stewardship.
Along with their many amenities, Southport's location near downtown Kenosha also helps the marina standout. "Southport Marina is a special place because of its location," said Coltyn Hansen, general manager. "The marina is within walking distance of countless great restaurants and other forms of entertainment."
Southport recognizes the importance that being a clean marina brings to their marina community and beyond. "It is important to us at Southport Marina to keep our Clean Marina certificate so we can show the public and our staff that we take pride in keeping our marina a safe and enjoyable place," said Hansen.
Theresa Qualls, WI Clean Marina program coordinator, said, "Southport Marina is a beautiful marina and an asset to downtown Kenosha. Coltyn and staff should be commended for their commitment to the Clean Marina program and in implementing best management practices to protect Lake Michigan's water quality for their boaters to enjoy."
Marinas, related industries and services contribute more than $2.7 billion to Wisconsin's economy. Through the Wisconsin Clean Marina Program, marinas prevent pollution and protect fish, wildlife and public health. They know that clean water is important to boaters and Wisconsin's coastal communities.
The Wisconsin Clean Marina Program was launched in 2010, and 22 Wisconsin marinas have since taken steps to voluntarily adopt practices to become certified. The Wisconsin Clean Marina Program is administered by the University of Wisconsin Sea Grant Program in partnership with the Wisconsin Marine Association, Wisconsin Coastal Management Program, Wisconsin Department of Natural Resources and Fund for Lake Michigan.
For more information:
Theresa Qualls, Wisconsin Clean Marina Program, (920) 465-5031, quallst@uwgb.edu