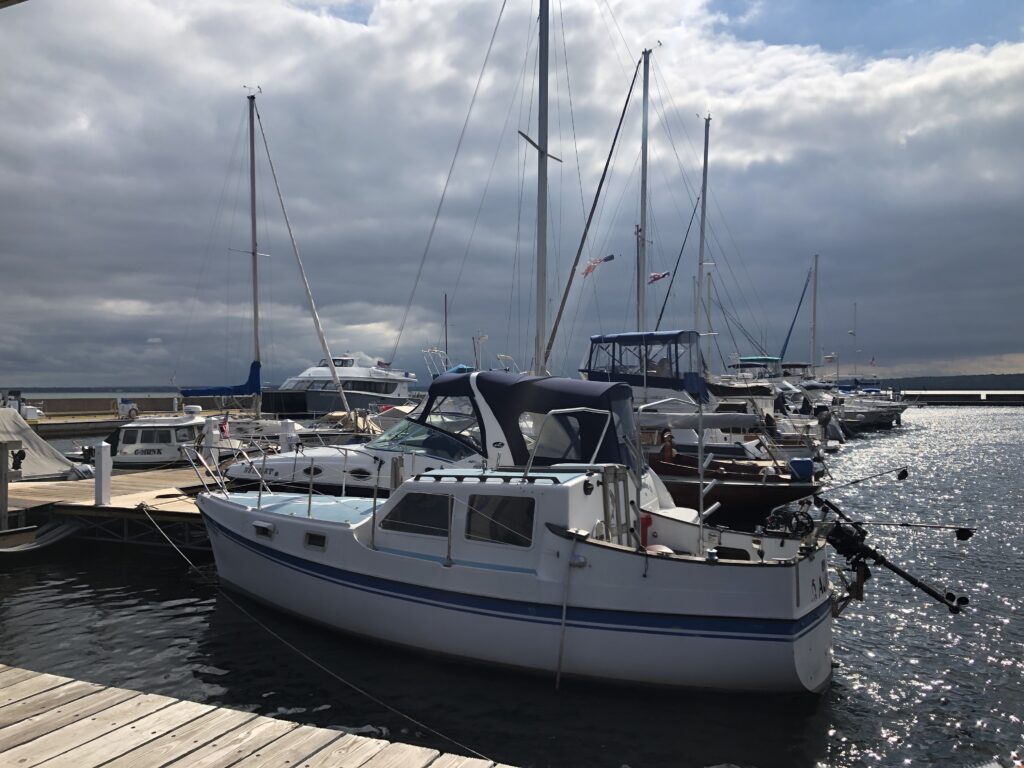 Washburn, Wisconsin – Washburn Marina, located along the Apostle Islands National Lakeshore, promotes fun and safe boating within a shoreline community. They have been doing so as a certified Wisconsin Clean Marina since 2011.
It was a long but worthwhile journey for the marina. "It was a big undertaking initially to be certified," said Michelle Shrider, general manager. However, the marina realized the benefits of their hard work, "We are dedicated to keeping the waters of Lake Superior pristine and safe for our boaters, customers and community. Being a Clean Marina has raised the bar in being in tune for proper standards," said Shrider.
"Washburn Marina and Michelle should be commended for their commitment to the Clean Marina Program over the past 10 years and in continuing to implement best management practices to protect water quality," said Theresa Qualls, Wisconsin Clean Marina Program coordinator.
Marinas, related industries and services contribute more than $2.7 billion to Wisconsin's economy. Through the Wisconsin Clean Marina Program, marinas will prevent pollution and protect fish, wildlife and public health. These businesses know that clean water is important to boaters and Wisconsin's coastal communities.
The Wisconsin Clean Marina Program was launched in 2010, and 22 Wisconsin marinas have since taken steps to voluntarily adopt practices to become certified. The Wisconsin Clean Marina Program is administered by the University of Wisconsin Sea Grant Program in partnership with the Wisconsin Marine Association, Wisconsin Coastal Management Program, Wisconsin Department of Natural Resources and Fund for Lake Michigan.
For more information:
Theresa Qualls, Wisconsin Clean Marina Program, (920) 465-5031, quallst@uwgb.edu